Mar 11 2011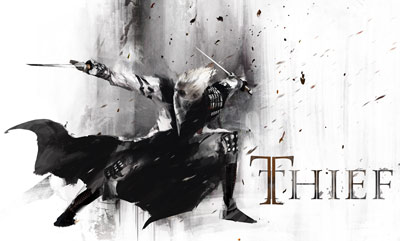 The first day of PAX East 2011 is underway and new information about Thief profession including videos, screenshots and wallpapers have been posted on the official site. Some of the most important facts are:

Special skill types
Stealth—Thieves can disappear into the shadows. This allows them to become invisible to enemy players and to ignore aggro. When in Stealth mode, the thief can still be damaged, which temporarily reveals them. When a thief is hidden, attacking will break the deception.
Shadow Stepping—Thieves can get in and out of battle quickly by using a technique called Shadow Stepping. This skill allows them to disappear from one location and then instantly appear at a different location by traveling through the shadows.
Traps—Thieves use traps to ambush unsuspecting enemies and control areas. For example, Shadow Trap is a trap that puts the thief into Stealth and Shadow Steps them back to the trap's location.
Thief skills video
Mechanics
Weapons
The thief has a mixture of melee and ranged weapons. The thief weapons are:
Main Hand: Sword, Dagger, and Pistol
Off Hand: Dagger and Pistol
Two-Handed: Shortbow
Initiative
Initiative is the thief's resource mechanic. A thief has ten points of Initiative that refill at a rate of one point per second both in and out of combat. Skill 1 on their bar is always free, but the other thief weapon skills all cost Initiative instead of having recharge. Thief Heal, Utility, and Elite skills do not cost Initiative and still have a recharge cost.
Stealing
Above their skill bar, all thieves have a special skill called Steal that can be used on enemies. It does not actually steal a real item from an opponent, but rather generates an appropriate environmental weapon based on the target. Stealing does not break stealth, and cannot be used often. When a thief steals, it can open up a range of support and control options that are less prominent in his basic skills.
Dual Skills
Dual Skills are special skills that thieves acquire in slot 3 of their weapon bar that are based on both weapons they are wielding. A dual skill is determined by both main hand and offhand weapons, and can vary depending on the order. For example, a thief wielding a pistol main hand with dagger offhand (Shadow Strike) will have a different dual skill than a thief wielding a dagger main hand and pistol offhand (Shadow Shot). The shortbow is the one exception to this rule; it does not have a dual skill.
Stealth
Stealth has a limited duration and can be broken in various ways. Most stealth is lost when a player attacks through it. Some stealth breaks when the player moves. While in stealth, a player can still take damage and will temporarily appear in the world when they do.
Shadow Stepping
Shadow Stepping is a teleport mechanic used by the thief profession to get in and out of battle. A thief may only shadow step where normal movement is possible and may not use it to teleport through a gate or other blocking area.
Official screenshots
Comments Off on Pax East 2011: Guild Wars 2 – Thief Profession